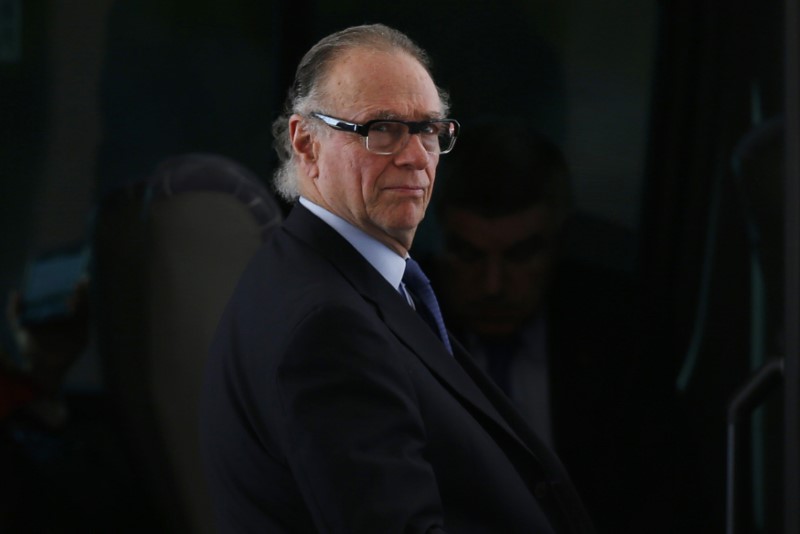 © Reuters. President of Brazil's Olympic Committee Carlos Arthur Nuzman is seen arriving at the Planalto Palace before a meeting with Brazil's President Dilma Rousseff
RIO DE JANEIRO (Reuters) – The head of Brazil's Olympics committee announced his resignation on Wednesday following his arrest last week for arranging alleged bribes to win Rio de Janeiro's selection as host of the 2016 Summer Games.
Carlos Arthur Nuzman, 75, had said last weekend that he was temporarily stepping down. But in a letter to the committee Wednesday he said he needed to devote himself to his legal defense and would not be returning.
In the letter, seen by Reuters, he denied any wrongdoing.
Brazilian federal prosecutors have said Nuzman paid roughly $2.5 million in bribes to gain support for Rio de Janeiro's candidacy to host the Games. The city was named as host in 2009.
sponsoredArticle = 'div-gpt-ad-1466339494851-0';