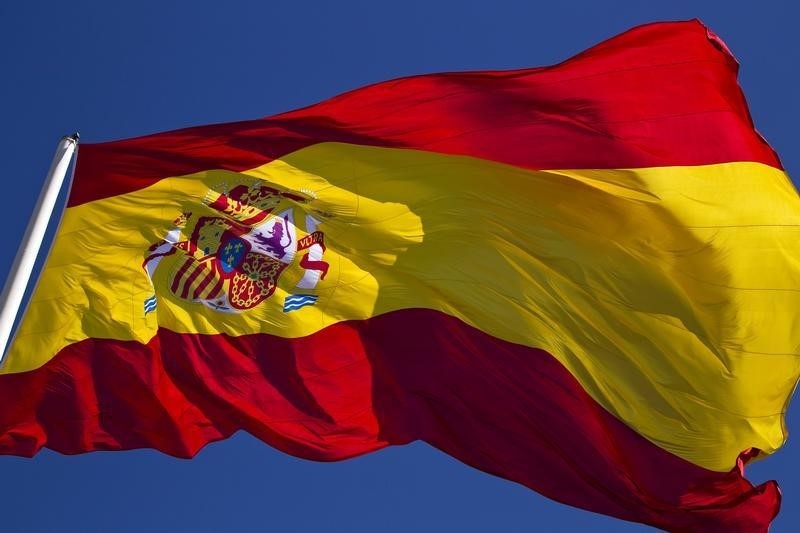 © Reuters. Spain's Deputy PM says Catalan has until Thursday to rectify decision.
Investing.com – Spain's Deputy Prime Minister Soraya Sáenz de Santamaría said on Monday that Catalan still had until Thursday to clarify if the region had declared independence or not.
Catalan leader Carles Puigdemont had been given until Monday to clarify whether or not the region planned to break away from Spain. Instead the leader did neither and asked for talks with Spain.
Sáenz de Santamaría said it wasn't a difficult decision for Puigdemont to answer yes or no and regrets that he decided not to respond to the government's request.
Spain's Prime Minister Mariano Rajoy had given Puigdemont until Monday 3:00 AM ET (8:00 AM GMT) to tell the central government whether the region was declaring independence and until Thursday to change his mind if he called for secession.
Spain's Minister of Justice Rafael Catalá said Monday morning that the government did not consider Puigdemont's letter a response, Spanish newspaper El Mundo reported.
If Catalan does declare independence, Rajoy has threated to suspend the region's autonomy.
Following Sáenz de Santamaría's speech, Spain's IBEX 35, fell 0.58%, the Euro Stoxxx was down 0.03%, Germany's DAX increased 0.18%, France's CAC 40 rose 0.13% and in London, the FTSE 100 inched forward 0.05%.
sponsoredArticle = 'div-gpt-ad-1466339494851-0';