2/2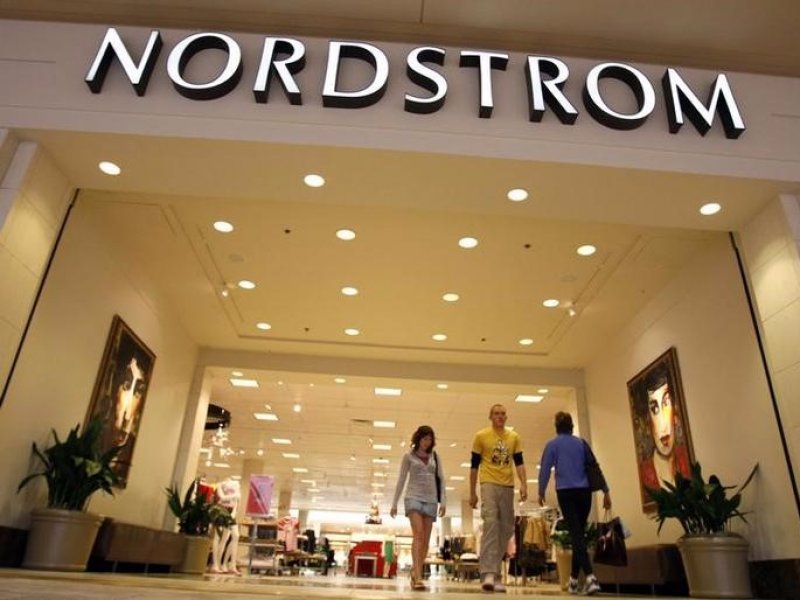 © Thomson Reuters, Nordstrom put the kibosh on its attempt to go private, at least through the end of the year.
2/2
It's official: Nordstrom (NYSE:JWN)'s quest to go private is over — at least for now.
On Monday, the family members who own the department store chain suspended their attempt to sell the company to a private equity firm through the end of the year. The news sent Nordstrom's shares down as much as 6.1% in early trading.
The writing had been on the wall for Nordstrom since the beginning of the month, when reports started to trickle out that the family was struggling to raise enough debt to finance the go-private deal. While the company had been in discussions to get roughly $1 billion from private equity firm Leonard Green & Partners, the total transaction was estimated to need closer to $10 billion, according to the New York Post.
Much of the trepidation around the debt financing reportedly stemmed from the recent Toys R Us bankruptcy. The long-standing toy retailer was driven to that end by the ongoing retail apocalypse, which which has seen emerging juggernauts like Amazon (NASDAQ:AMZN) threaten the long-term future of traditional brick-and-mortar retailers.
With all those industry headwinds swirling, you can hardly blame financiers for shying away and electing to deploy their capital else where — or not at all.
While Nordstrom bore the brunt of its own go-private failure, the rest of the department store industry felt the effect as well. Count Dillard's (-2.8%) Macy's (NYSE:M) (-1.9%), Ross Stores (NASDAQ:ROST) (-0.6%) and JCPenney (-0.3%) as collateral damage. It's likely the losses would've been deeper if this was the first investors were hearing of Nordstrom's struggles, but they already priced in much of the damage earlier this month.
So where does Nordstrom's stock go from here? Surprisingly, traders aren't particularly positioned for further weakness. Short interest on the company's stock — or bets it will fall — sits near the lowest level since 2015, relative to outstanding shares available to loan, according to IHS Markit data.
It's possible investors are seeing Nordstrom's 15% year-to-date decline and thinking that it doesn't have much further to fall. But regardless of explanation, it's safe to say they'll be watching closely whether the company fires its go-private efforts back up when 2018 starts.
sponsoredArticle = 'div-gpt-ad-1466339494851-0';